St. Lucy's Priory High School
St. Lucy's Priory High School, a Roman Catholic private girls' school, is dedicated to providing a college preparatory education founded in the Benedictine tradition. The school cultivates the values of Christian womanhood and leadership in a safe and diverse environment, empowering students to be spiritual, educated, integrated and collaborative women.

My role in relationship to the school website is to maintain the content, create front-end graphics, and coordinate with both our on-campus stakeholders and our off-campus web development team. During my time in this position, we have launched several online components to enhance usability of the website for our school community such as online student applications, carpool portal, and online update forms for families and alumnae.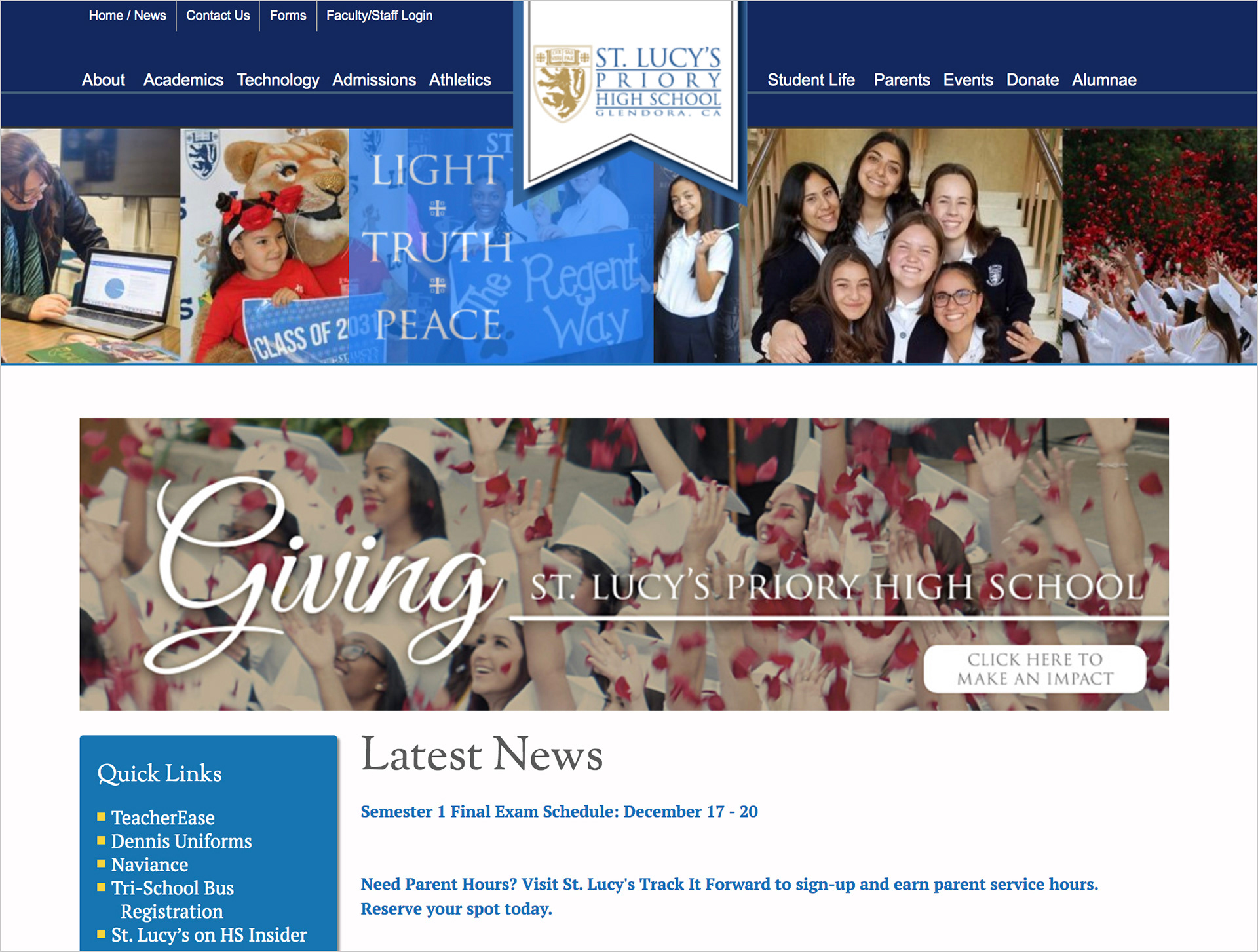 Building History 3.0
Building History 3.0 is a free online collection of resources on the Japanese American incarceration camps. 
This website provides tools developed specifically for kids, including short documentaries, graphics, and Minecraft activities. The site also includes classroom-ready resources, including full-length lesson plans for grades 3-12 educators.
My role in relationship to the Building History project was to finish the project after the initial web designer had to move on to another project. The structure for the site was already established, but the project manager wanted to shift the focus of the site to become more kid-friendly. I updated the content and graphics, created custom front-end images, and coordinated with off-campus project managers. Since joining this project, various online and print materials for both the website and in-person workshops have been designed. Community outreach events and educator workshops are the main promotional vehicles for the project and website. 
Giselle Kolb Jewelry Design
Giselle Kolb is a jewelry maker based in Baltimore, Maryland. I initially worked with Giselle to update her printed promotional materials and website. Within the past two years Giselle wanted to 'refresh' her online presence, so we collaborate to keep her website, online shop, and social media accounts updated with current seasonal pieces.
Web Graphics
Here are samples of various web graphics that have been created for on screen viewing.